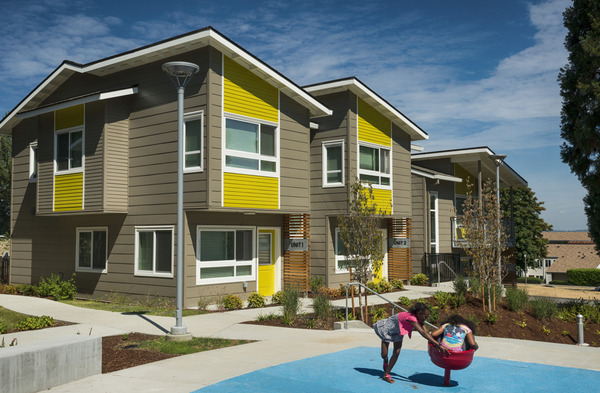 A gathering space at the heart of the 2500 block of Court G enhances the quality of community with active and passive recreation opportunities for the residents of Bay Terrace Townhomes & Flats.
We are proud to announce that sixteen new homes in Tacoma Housing Authority's
Bay Terrace Townhomes & Flats achieved LEED

®

Gold certification through the U.S. Green Building Council's LEED for Homes Rating System.

As a complement to Tacoma Housing Authority's larger Bay Terrace development, including the new Bay Terrace Community and Education Center, these high quality homes promote community cohesion, health and well-being while minimizing environmental impact.

Congratulations to Tacoma Housing Authority on yet another well-deserved recognition!
For a detailed look into this project's LEED achievements, as well as several of GGLO's other LEED certified projects,
click here
.