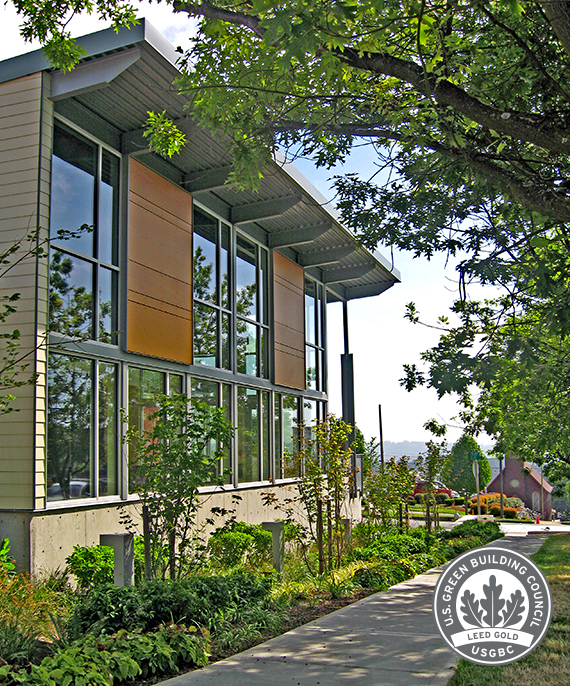 Tacoma's newest community center features an assortment of sustainable design features such as vegetated swales and a planted roof that slow down and remove pollutants from stormwater runoff.
We are proud to announce that Tacoma Housing Authority's Bay Terrace Community and Education Center is certified LEED

®

Gold by the U.S. Green Building Council.

As a complement to Tacoma Housing Authority's larger Bay Terrace development, the Community and Education Center provides office space for leasing staff and services for residents. It also accomodates a partnership with Tacoma Public School's Head Start program to provide early childhood education and an outdoor play area.

Congratulations to Tacoma Housing Authority on this well-deserved recognition!
For a detailed look into this project's LEED achievements, as well as several of GGLO's other LEED certified projects, click here.