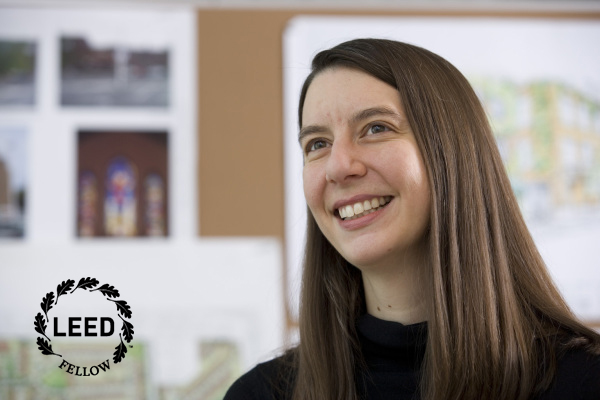 GGLO is proud to announce that architect Alicia Daniels Uhlig, Principal and Director of Sustainability, has been named a 2014 LEED
Fellow by the U.S. Green Building Council (USGBC). This designation honors professionals for their exceptional contributions to the green building community and recognizes significant achievements among LEED Professionals.

To earn this designation, LEED Fellows are nominated by their peers, undergo an extensive portfolio review, must have at least 10 years of experience in the green building industry and hold a LEED Accredited Professional with specialty credential for eight or more years. The elite 2014 class of LEED Fellows
will be recognized at the Greenbuild International Conference and Expo in New Orleans, October 22nd-24th.

Congratulations to Alicia and the LEED Fellow Class of 2014!
LEED® Fellow™ and the LEED Fellow logos are trademarks owned by the US Green Building Council® and are used with permission.